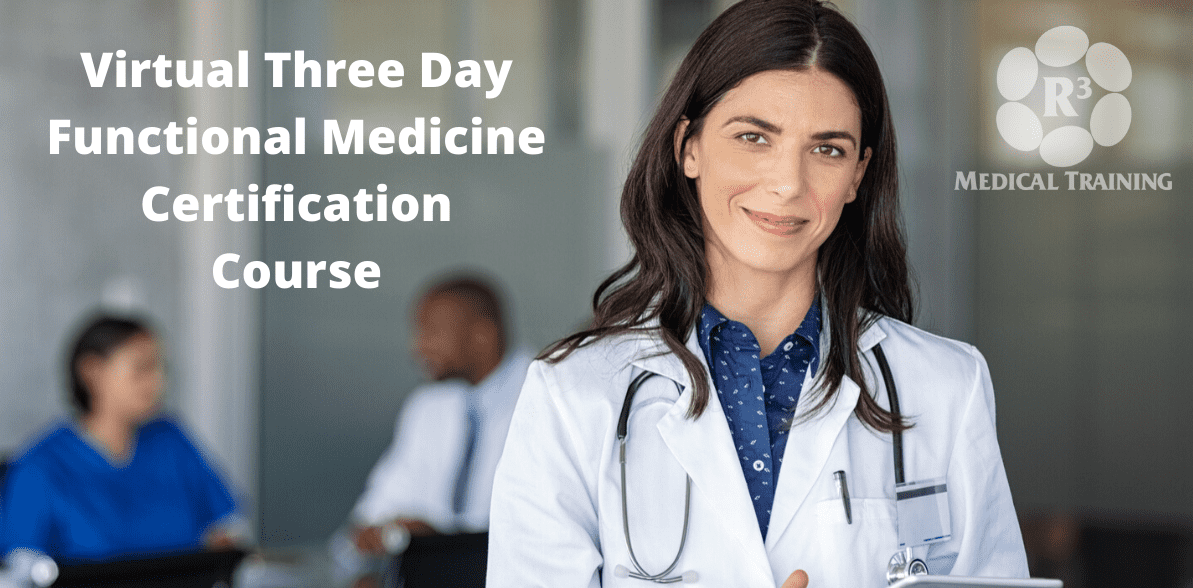 01 Apr

Functional Medicine Certification Course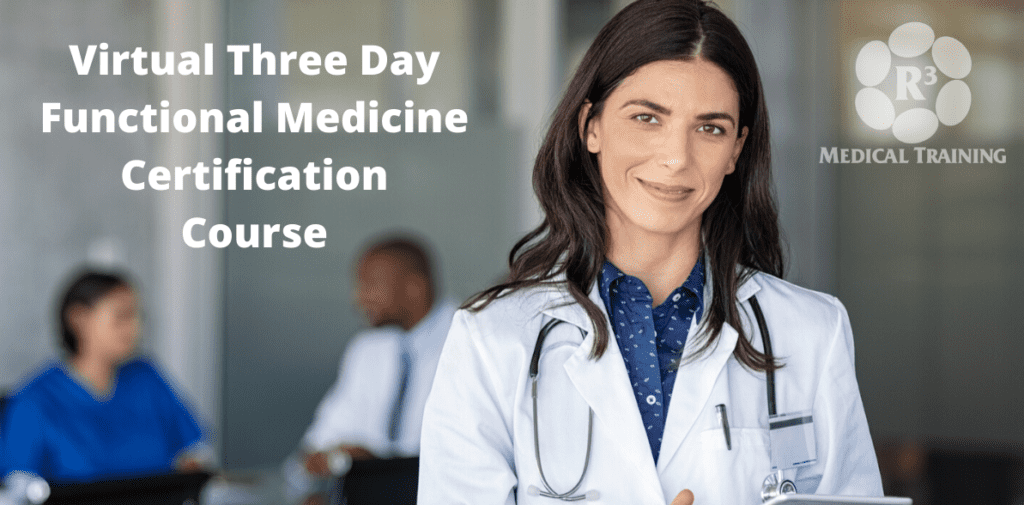 **NEW** FUNCTIONAL MEDICINE CERTIFICATION COURSE – VIRTUAL INTERACTIVE WITH LIVE STREAM
Three Day Comprehensive Course With Up to 20 Category 1 CME Credits Available!
May 28-30, 2020 EARLY BIRD Registration ONLY $1995 (normal $2995)
R3 Medical Training is offering a NEW Three Day Functional Medicine Certification Course that is not only comprehensive, but will improve your patient outcomes with tools that are immediately useful in your practice!
While most functional medicine courses take a year to complete and cost over $10,000, our Functional Medicine Certification provides comprehensive education in TEN modules over THREE days that will change the way you practice. For 80% less cost at just $1995!
You can take this course from anywhere! And receive all TEN course modules and presentation recordings to keep afterwards along with an EXCLUSIVE BONUS PACKAGE.
What Providers Should Take The Functional Medicine Course?
FREE Book: Treating Pain and Inflammation with Functional Medicine: The Ten Triggers of Disease
Access to our Functional Medicine Facebook Group for Sharing and Learning.
Mindbody Medicine Online Class Access.
One on One Coaching Call Program.
Free Book for All Attendees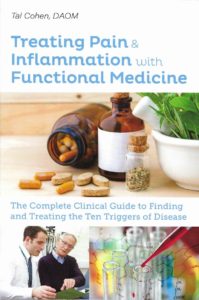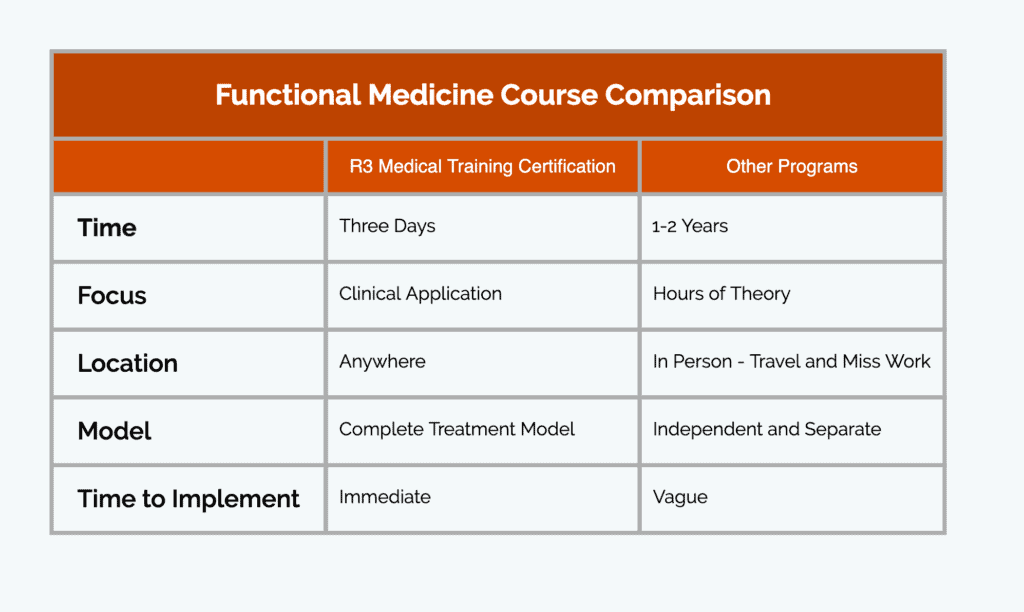 Registration
Functional Medicine Certification


May 28, 2020 - May 30, 2020




8:00 am - 5:00 pm
Venue Phone: (888) 998-6343
Description:

Virtual Seminar – Watch from Anywhere on ANY Device!
R3 Medical Training's virtual seminars use a top tier Live Stream platform that allows attendees to not only watch the presentations on any device, but also participate. We include a live Q&A, polls, live chat and presentation recordings. 
Is it hard to use? Absolutely not. Attendees can either watch from a desktop/laptop, phone or within the R3 Medical Training App. 
Why is this great? Healthcare providers are busy people. Work, Family, Hobbies. All of it makes it difficult to travel, take time off from work, not to mention the expense involved. Wouldn't it be great to receive a first rate education from the comfort of your home or office, with the added benefit of having the ability to interact with the presenters in real time?
With the current healthcare climate, it's imperative for providers to be able to receive the first rate education needed while staying safe, cost-conscious. Therefore, R3 Medical Training has implemented an HD live streaming platform to make your seminar experience first rate!