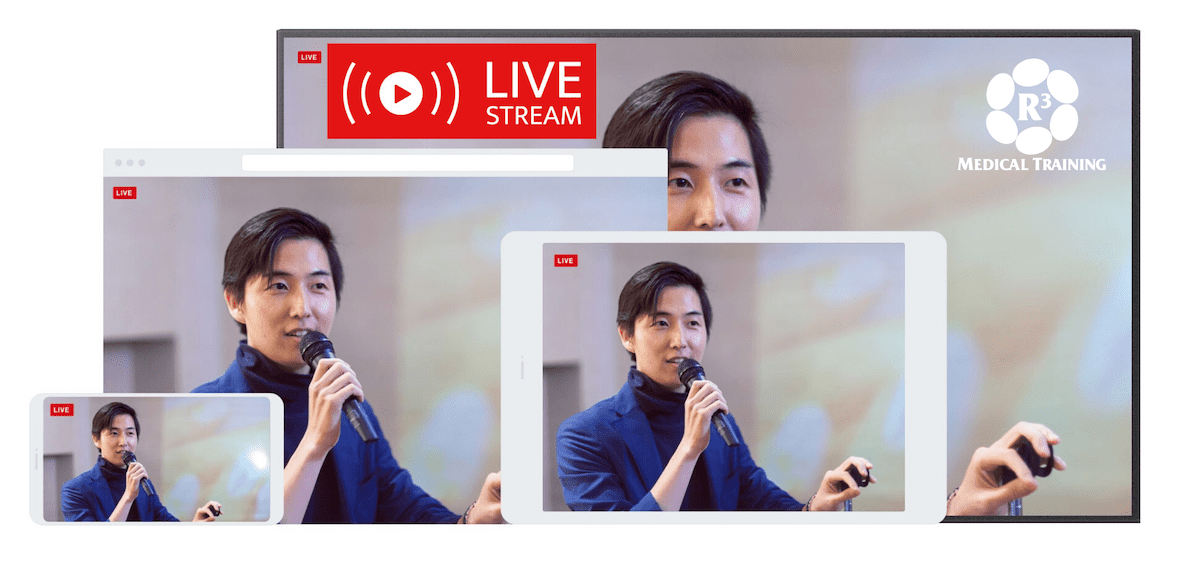 24 Apr

Virtual Seminar
Details
Venue Phone: (888) 998-6343
Virtual Seminar – Watch from Anywhere on ANY Device!
R3 Medical Training's virtual seminars use a top tier Live Stream platform that allows attendees to not only watch the presentations on any device, but also participate. We include a live Q&A, polls, live chat and presentation recordings. 
Is it hard to use? Absolutely not. Attendees can either watch from a desktop/laptop, phone or within the R3 Medical Training App. 
Why is this great? Healthcare providers are busy people. Work, Family, Hobbies. All of it makes it difficult to travel, take time off from work, not to mention the expense involved. Wouldn't it be great to receive a first rate education from the comfort of your home or office, with the added benefit of having the ability to interact with the presenters in real time?
With the current healthcare climate, it's imperative for providers to be able to receive the first rate education needed while staying safe, cost-conscious. Therefore, R3 Medical Training has implemented an HD live streaming platform to make your seminar experience first rate!